DALLAS TIGER BASEBALL TEAMS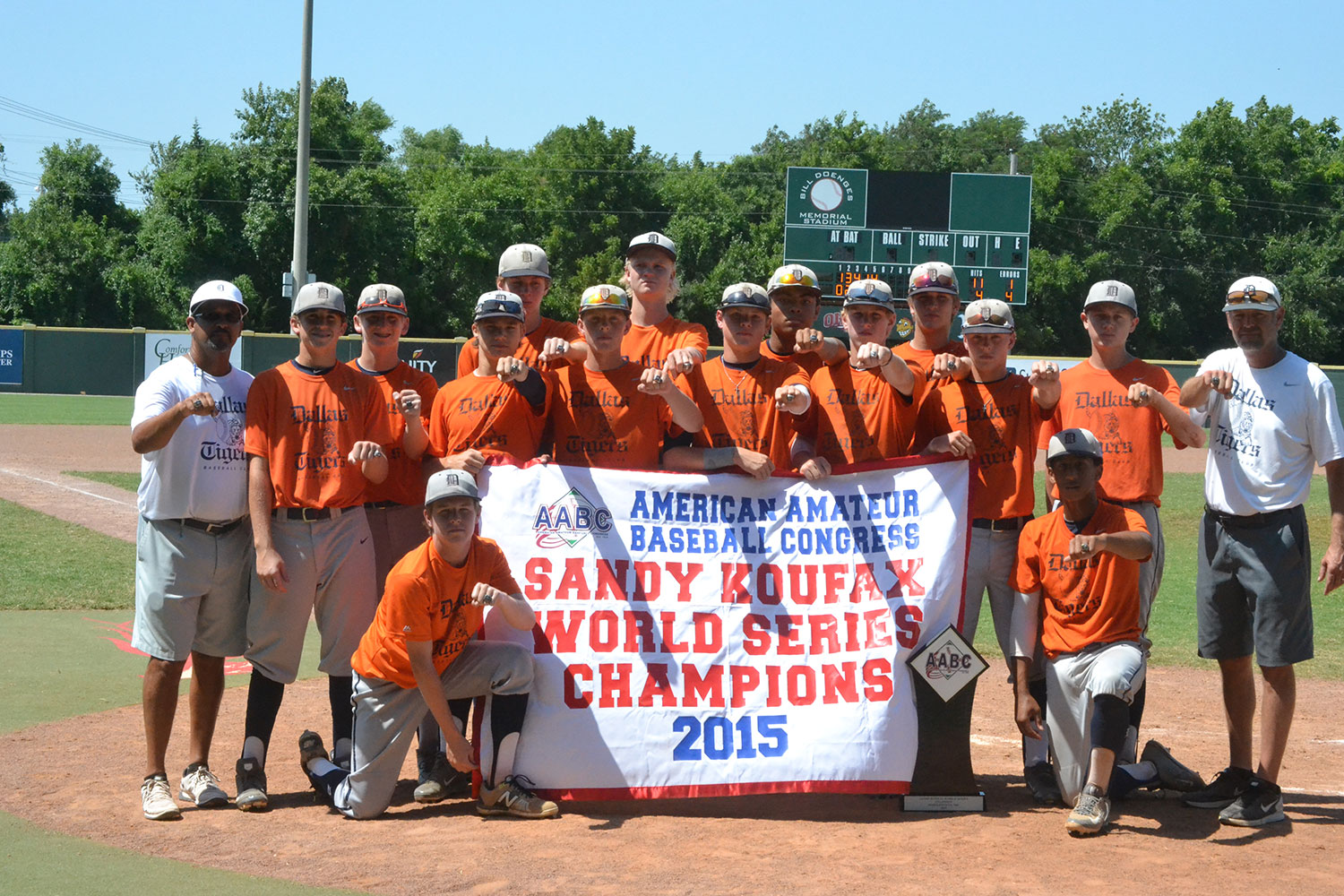 Tommy Hernandez is the Chairman of the Board and founder of the Dallas Tigers. Tommy grew up in El Paso, Texas playing baseball. After a successful high school career, Tommy played for Lubbock Christian University and for Texas Tech University where he was named to the All Southwest Conference Team as a third baseman. Later, Tommy joined the Texas Rangers organization and played as a catcher for two seasons in the minor leagues. Upon returning to Texas, Tommy started the Dallas Tigers Baseball Club and has been serving our local youth since 1993.
The Club started with one 11U team in 1993 and has now grown to many teams ranging in age from 10 to 18.The Dallas Tigers have an alumni list of players currently playing in colleges and universities throughout the United States and in the professional ranks.
15U – Brett Bergman
15U – Steve Arias
16U – Tommy Hernandez
17U – Chad Polk : (214) 686-0096
17U – Lawrence Hernandez
9U – Adam Henrich
10U – Joseph Hernandez
11U – Fred Silva
12U – Brittan Pyland
12U – Nate Le
13U – Scott Hutson
13U – Storm Griffin
13U – Matthew Sanchez
13U – Ryan Nicholson
14U – Jason Powell
14U – Chad Jolley
14U – Billy Irwin
15U – David Grimes
15U – Anthony Cordova
2020 Dallas Tigers Central Teams
9u – TBA
10u – Davis
10u – Bezner
11u – Lewis
12u – Nester
12u – Lovell
12u – Bodzin
13u – Rodgers
13u – Muriel
14u – Lyons
14u – Hancock
15u – Ahearne
15u – Dowse
15u – Cox
15u – Rains
16u – Rodgers
16u – Johnson
16u – Finnigan
17u – Hancock
17u – Nester
17u – Ahearne/Muriel
Director: Ernie Cecil, ‭(972) 740-8070‬, ernie.cecil@dallastigersbaseball.com
9U - Bingham
10U - Watkins
11U - E. Cecil
13U - T. Cecil
14U - Cecil
14U - Bingham
15U - McCarthy
15/16U - TBD
16U - T. Cecil
17U/18U - Lubojacky
11U AAA – Jon Key
11U AA – Jon Key
11U Majors – Jesse Cienega/Blake Beavan
12U AA – Kyle Felts
14U AAA – Luke Jones
14U AAA – Rob Slack
15U – Jesse Cienega/Blake Beavan
15U – Kyle Felts
15U – David Wood/Brandt Woody
15U – Bryson Myles
15U – Adrian/Anthony
16U – Drake Britton
17U – Garret
16U – Blake Beavan