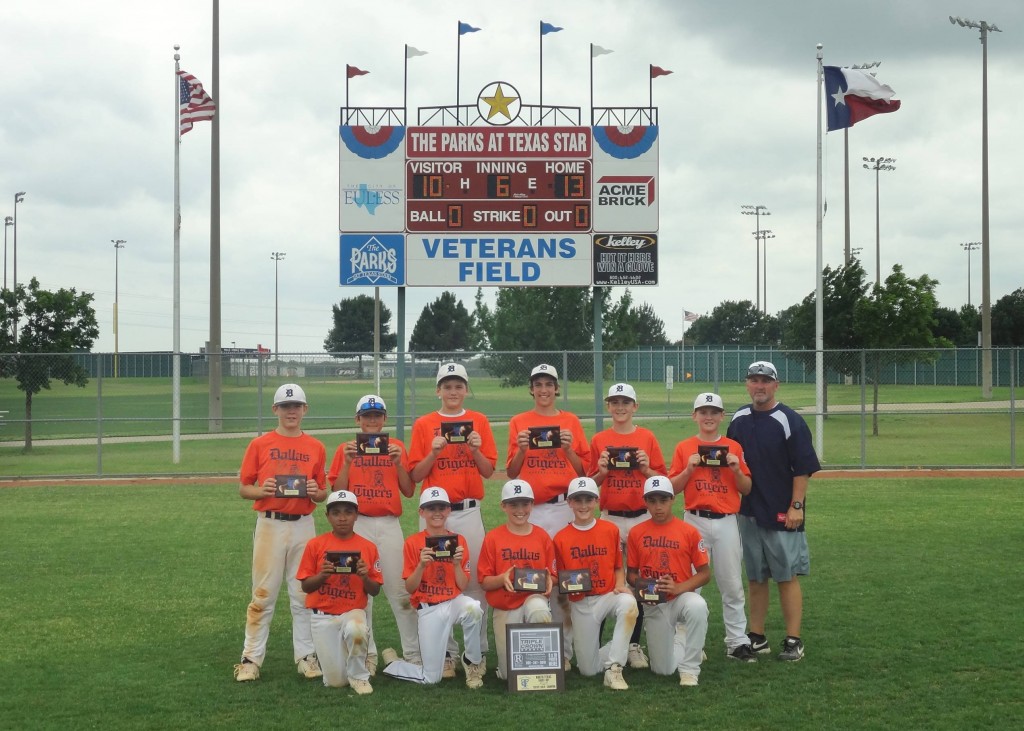 12U-Hale went into bracket play of the Triple Crown North Texas Shoot Out as the number one seed after going 2-0 in pool play with 8-5 and 16-1 victories.
The real tournament started for the Tigers on Sunday as they faced Dallas Mustangs Blue.  The Tigers fell behind 5-0 after three innings. The Tigers battled back to make the score 5-4 in the 5th.  The Mustangs scored 3 more runs to go ahead 8-5 but in the bottom of the 6th inning the Tigers scored 5 runs to win a thriller 9-8!
After rain delayed the tournament to Monday the 12U-Tigers faced a tough Frozen Ropes team in the semi-finals.  The Tigers scored 3 runs in the fourth inning to tie the game 3-3 and went on to win the game 6-3!
In the Championship Game the Tigers scored 13 runs in the first three innings.  The game ended with the Tigers winning with a final score of 13-10!
Great Day For This Great Group Of Players And Families!!!