Dallas Tigers 13U Polk win the DFW Slugfest at Oak Grove this past weekend.  Pitching and defense lead Tigers Polk to the Mother's Day Championship only giving up 5 runs in 5 games.
The Tigers beat Baseball Nations Phenom in the Semis 4-2, to meet up with Tigers Godwin in the Championship.  Polk jumped out to an early lead.  Tigers Godwin threatened but Polk held strong coming out with the 6-1 victory.
Congrats to both Tigers Polk and Tigers Godwin on a great weekend!
Tigers Polk kiddos got in on the Championship celebration.  Family tradition….. Start'em early! #1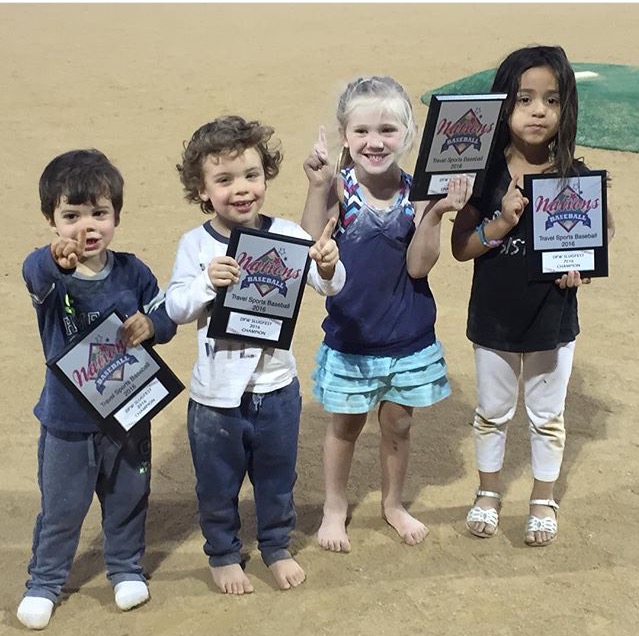 Tigers Polk and Tigers Godwin represent the Club over the weekend!