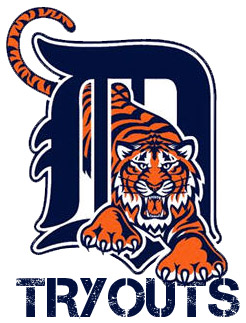 13U Dallas Tigers
Invite by Request Only
Contact Head Coach Randy Thorpe
via email at randall.thorpe@dallastigersbaseball.com
Please include on the email request:
Player Name
Player Birthdate
Throws/Hits (R/L)
Positions played
Player Comments
Father & Mothers names
Home Address
Email
Phone(s)
Tryout Location:
August 20, 2011
Field #6
Start at 9:00am and end 12:00pm
Randall Thorpe Bio:
Coach Thorpe comes to the Dallas Tigers with an extensive baseball background. He has coached at a high level of select baseball for many years and most recently had 8 former players drafted in the last two MLB drafts.
Coach Thorpe played his major league career with the Texas Rangers organization. Prior to playing for the Rangers, he went to college at The University of Texas at Arlington. Coach Thorpe is a member of UTA Baseball Hall of Fame and still holds long standing base running records there. He also won three national championships as a player. Coach Thorpe's son Randall currently plays for the Chicago White Soxs minor league team.
His philosophy on coaching is to teach players sound fundamentals and how to play the game, both physically and mentally, in preparation for taking the player to the next level. The goal for his U13 team is to get his youngplayers ready for High School baseball. Once in High School, to use his many contacts in baseball to take the team on show case tournaments to different colleges.