The 2016 Perfect Game State Championship now belongs to the 14U Dallas Tigers Hernandez/Arias!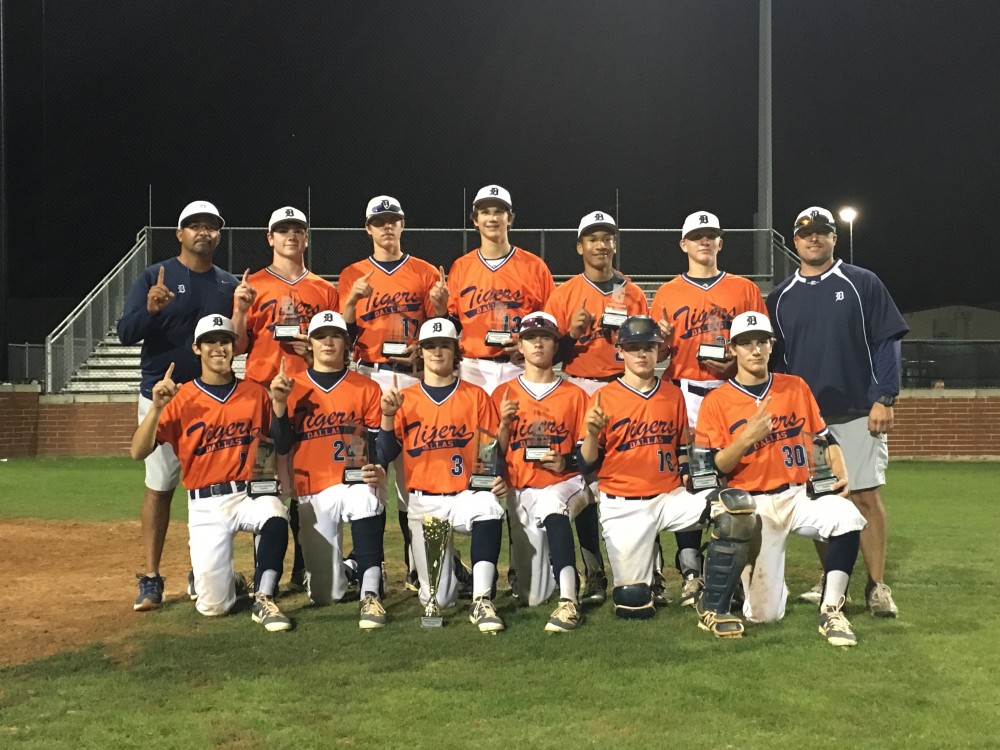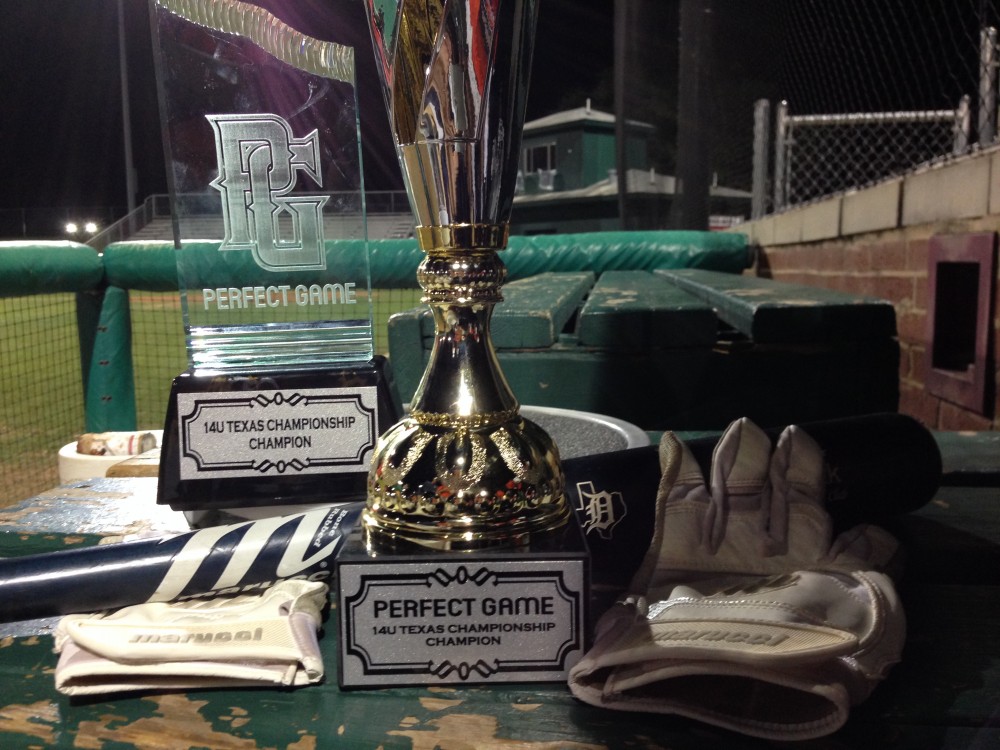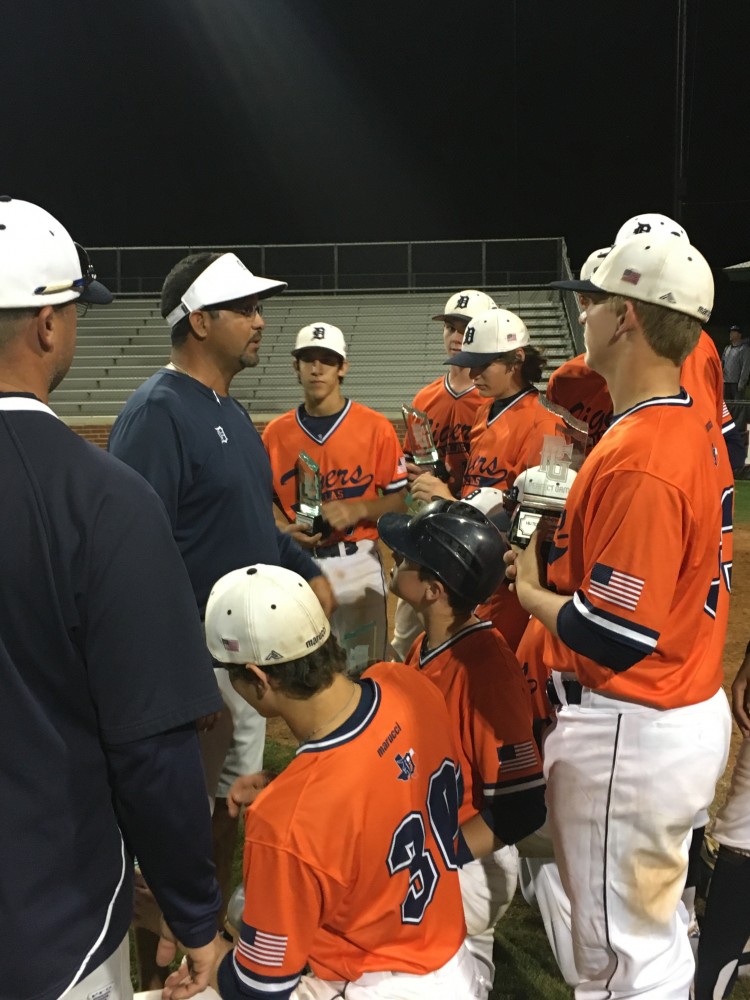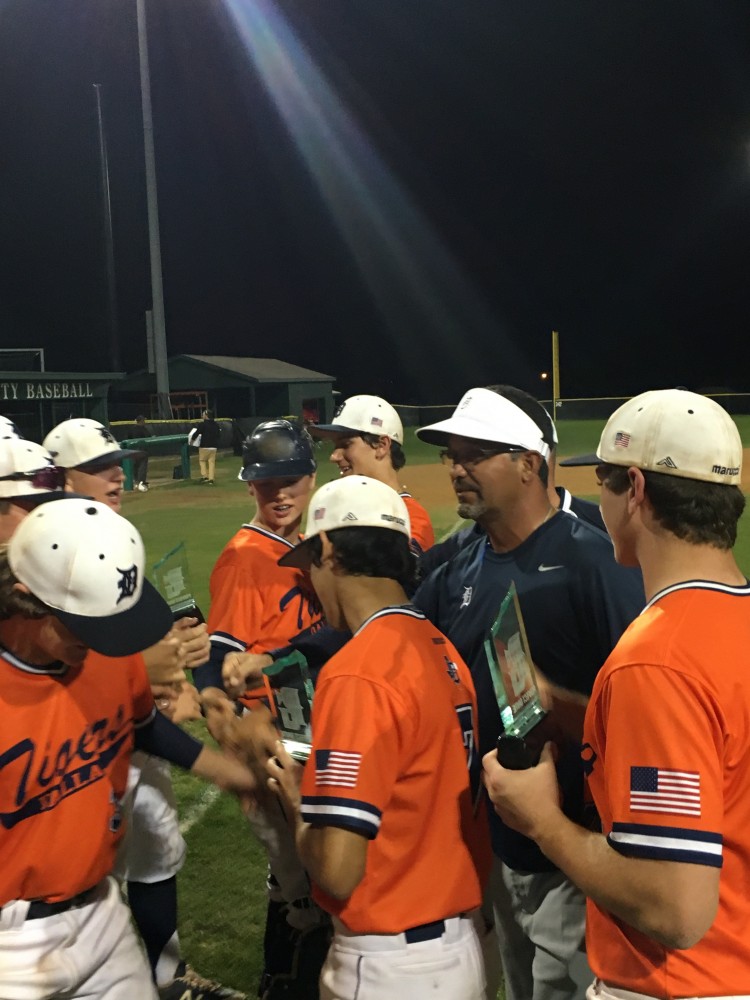 Perfect Game State Championship Highlights
Against the North Texas Longhorns in the semi-finals, the Dallas Tigers jumped out to an early lead and captured a 15-6 victory in bracket play on Sunday.  Nine runs in the first three innings allowed the Tigers to put the game away early.
A two-run single by Ryan Patterson and an RBI double by Heston Tole fueled the first inning.  The Tigers were led by a flawless day at the dish by Patterson, who went 3-3 against North Texas Longhorns pitching.
Tole got the win for the Dallas Tigers and went 3 2/3 innings. He struck out four, walked one and surrendered eight hits.  North Texas Longhorns ended up scoring six runs in the top of the fourth to cut its deficit to three. Two doubles and a single gave North Texas Longhorns-Boddie life. Bradley Missel came in to close things out and stop the Longhorns in their tracks. It didn't take long for the Tigers to respond as they scored six runs of their own in the fourth. The Dallas Tigers Hernandez scored on a bases loaded walk by Dylan DeLeon, an RBI single by Hudson Polk, a hit by pitch, a walk by Jalon Mack, and a two-run single by Max Lucas.
In the finals, the Dallas Tigers took out Texas Stix Black with help from Jalon Mack, 6-2.  Jalon went 3-3 at the plate, helping his team to a 6-2 victory over the Stix in the Perfect Game State Championship.  He tripled in the first inning and singled in the second and fourth innings.  On the mound, the team relied on Dylan DeLeon to eat up innings en route to the win. DeLeon pitched six innings and allowed one earned run, five hits and two walks while striking out two.
The Dallas Tigers stayed on top until the final out after taking the lead in the first.  Late in the game, the Texas Stix scored one run in the top of the seventh to cut its deficit to four, but it wasn't enough against the closer Bradley Missel. Missel shut them down in the top of the 7th and got the last out on a strikeout looking.
Congratulations to the 14U Dallas Tigers Perfect Game State Championship winners!  Nice work boys!