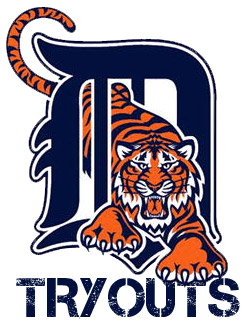 15U DALLAS TIGER NORTH TRYOUTS – AUGUST 20th
The Dallas Tigers North will be adding an additional 15U team for the upcoming 2017 season and will be conducting a tryout to complete their final roster spots this Saturday, August 20th.
Steve Hecht, former Texas Rangers and Seattle Mariners coach will be teams hitting coach/assistant.
Team will be based out of the Diamond Kings facility in Frisco, Texas and each player will receive membership access to the facility.
Saturday, August 27th, 6:00 to 7:30pm
Location:
Diamond Kings Baseball Academy
10550 John W. Elliott Dr #300, Frisco, TX 75033
www.dkbaseball.com
Send Player Name, position(s), previous team, previous level played (Major, AAA)
Please wear baseball attire and bring your own baseball equipment. Catchers bring equipment
For additional questions or to register for this tryout you can email anthony.cordova@grandecom.net or call 972-375-3673.
www.dallastigersbaseball.com