The 9U Dallas Tigers coached by Brett Bergman, rolled into OKC and came home with a championship.  Good start to the season boys!  The team went 4-0 on the weekend with some great competitive games.
"As the weekend progressed, the boys settled in at the plate and had a lot of quality at-bats on Sunday.  That coupled with strong base running put a lot of pressure on the opposing defense.  We also had some strong pitching performances at key times throughout the weekend," state head coach Brett Bergman.
Congratulations boys!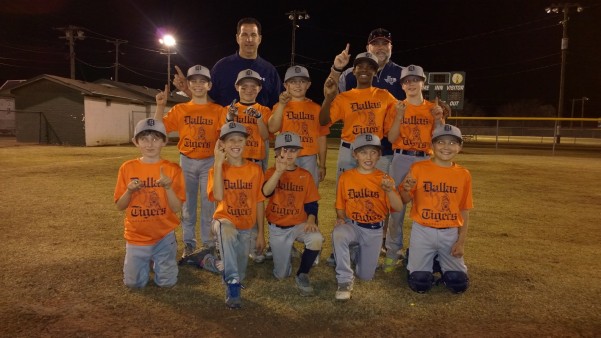 REMINDER: The 9U Dallas Tigers, coached by Brett Bergman, has an open roster spot available.  If you are interested in starting the conversation about this open roster spot, please contact Brett Bergman directly via email or phone.
brett.bergman@dallastigersbaseball.com
(817) 846-5420