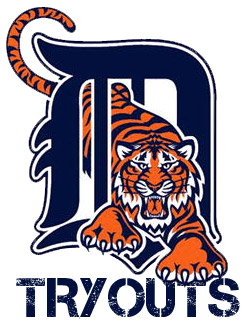 Dallas Tigers East will be holding tryouts for all ages August 1st and 2nd at the Rockwall High School Baseball Field. Below are the age groups and times:
7 & 8U
Start Time: 8-9:30 am
Arrival: 7:30 am
9 & 10U
Start Time: 9:30-11:30 am
Arrival: 9 am
11 & 12U
Start Time: 11:30- 1:30 pm
Arrival: 11 am
13 & 14U
Start Time: 1:30- 3:30
Arrival: 1:00
15 & 16U
Start Time: 3:30- 5:30
Arrival: 3:00
17U
Start Time: 5:30- 7:30
Arrival: 5:00
Coaches Contacts
9U- Keith Bazzell
10U- Preston Clark
11U- Matt Miller
12U- Preston Clark
13U- Naddie Ochoa
14U- Preston Clark
15U- Preston Clark
16U- Ryan Taylor
17U- Matt Miller
Thank you for your interest in the Dallas Tigers. We look forward to seeing you on the field.
—
Thank you,
Preston Clark
ID LIFE
Cell- 214-797-0579