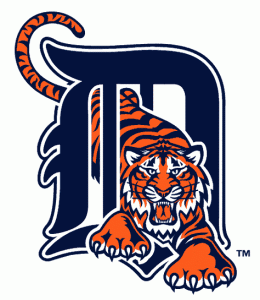 This Memorial Day weekend 2010 was an amazing weekend for the Dallas Tigers Baseball Club.
All Tigers Championship at Triple Crown Tournament (Coppell)
For the second time this season, Dallas Tigers Hernandez faced Tigers Vanlandingham in a championship final game. Out of 19 teams in the 14U age group the two Tiger teams battled all weekend to meet for the championship. Tigers Hernandez winning the previous championship game 16-1, but Vanlandinghams Tigers came to battle this Memorial Monday. After trailing 13-3 in the third inning of the championship game, Vanlandinghams club never gave up and it paid off outscoring Tigers Hernandez 17-0 in their final 4 innings to win the Triple Crown championship. Congratulations to Vanlandingham's Tigers for winning and to both teams for fighting through the heat and several injuries to both teams. Great for the club. Thanks to both teams and parents!!
Tigers 13U in the Championship Finals
In Mansfield, Tigers 13u team lost to a very good Austin team in the finals 3-1. Way to go guys and thanks to the instructors for doing a super job with those boys!
Tigers Cecil 11U in the Championship Finals
At Railroad Park, Tigers-Cecil 11u team lost in extra innings 5-3 in the finals. It was an exciting championship game that ended after midnight Sunday night. I was present for the entire championship game and watched Cecils crew fight from 2 runs behind in the last inning to score 2 and tie the game and send the game into extra innings. Congratulations to all of Cecil's boys and to coach Ernie Cecil to for teaching these boys how to compete.
As I have said all along, our program is a marathon not a sprint. Our society is one that thrives on quick results in this fast paced world of ours. As you can see by this past weekend, our boys have improved each and every weekend. This is a credit to all of our coaches and parents for their dedication. If you are in this club because of winning games and not the development of baseball players and young men, you need to find somewhere else to play. Our coaches do a great job of teaching kids the fundamentals and strategies of the game and will continue to do so as long as I am head of this organization.
Great job to all the teams, coaches and parents in the club.