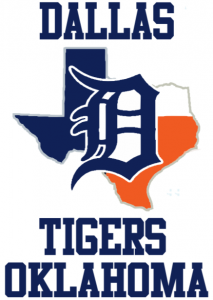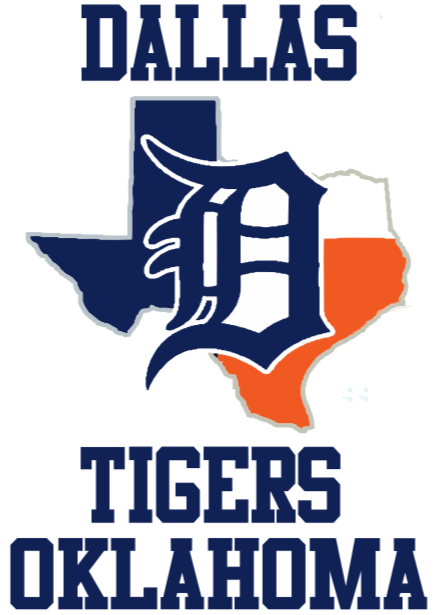 The Dallas Tigers Baseball Club announces the expansion of its youth select baseball teams to Oklahoma through its affiliation with World Baseball Outreach (WBO) of Tulsa. WBO is a nonprofit based in Tulsa, Oklahoma whose mission is to guide youth on a life path that balances the mind, body and spirit and to build confident community leaders centered in Christ.
The Dallas Tigers have been recognized nationally as one of the premier youth baseball organizations in the country. More than 30 Tigers have been selected for U.S. National Teams, over 200 Tigers have gone on to play Division I College Baseball and over 40 Tiger Alumni have played in Major League Baseball.
The two organizations find a common purpose to promote the game of baseball by providing an environment where boys can participate as teammates in leagues and tournaments composed of highly competitive select traveling baseball teams. Both centered around player development, they prepare their players to play at the next level through training and assembling teams to compete on a national level. Through this process, these players are able to leverage maximum exposure through a brand known for delivering solid baseball players.
The club's founder and president, Tommy Hernandez, has managed the club since its inception after a successful college career at Texas Tech University and playing two years for the Texas Rangers organization. "This club is about player development," stated Tommy Hernandez, "and I look forward to working with WBO to prepare these Oklahoma players for high school and college baseball."
Club coaches are retained as independent contractors to teach and motivate players and to develop their individual and team skills to their highest potential. The ultimate goal of the club is to place the players in college level programs or assist them in the professional draft process. According to Hernandez, "Regardless of the player's current skill level, we work to make them better baseball players by teaching them to respect the game, their coaches and parents."
Oklahoma tryouts for the new Dallas Tigers teams have yet to be announced.