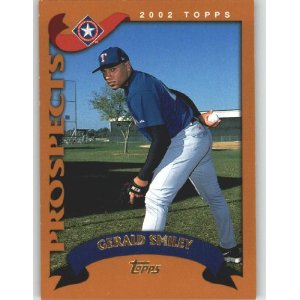 Gerald Smiley, former 9th round pick of the Texas Ranger 2001 MLB draft is having tryouts this Saturday August 20 at Brookhaven College baseball field.
Gerald has a long baseball history of playing and teaching the game of baseball.  He played on the National Championship team for Team Baseball America, played 4 years of professional baseball, pitching coordinator at Rips Indoor Pitching Facility, assistant coach at Green River Community College, Manager of Tacoma Cardinals (West Coast CBL), owner of SBI baseball facility, Pitching Coordinator at Liberty High School, and bird dog scout for St. Louis Cardinals.
For more information please contact Gerald at geraldsmiley@gmail.com.