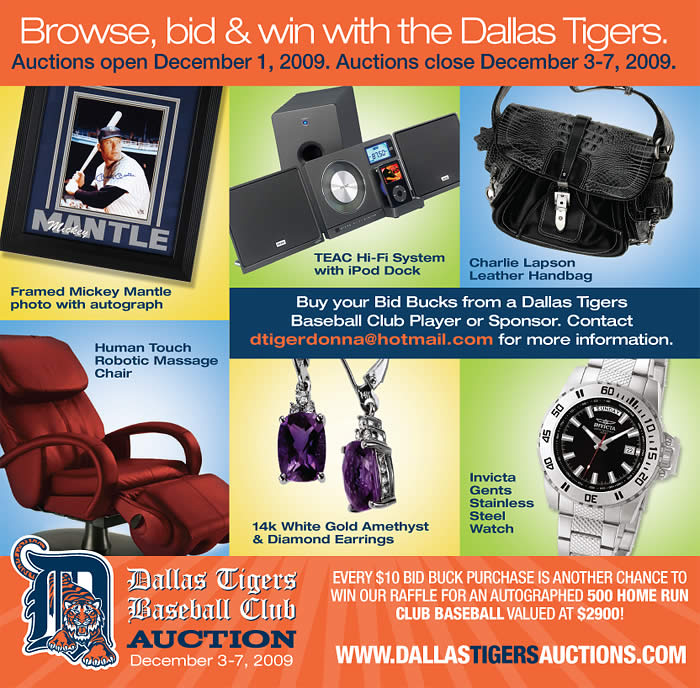 We have a great opportunity to raise money for the Dallas Tigers Baseball Club, Inc to help the organization, teams, and players.  This is a fund raiser like never before.
Earn Bid Bucks as you buy to be entered to win an autographed 500 Home Run Club baseball valued at $2,900.00.  Every $10 Bid Buck purchase is another chance to win the raffle and goes toward a great cause for our boys.
Auction opens Tuesday, December 1.  Bidding will close online December 3-7, 2009.  Mark your calendars, set reminders, or whatever to get in on the great merchandise.
Online bidding will be held online at www.DallasTigersAuctions.com.
Stay tuned for more details to follow.