The Dallas Tigers Baseball Club will be forming a new 12U baseball team for the 2013-2014 season.  Kyle Woods & Chad Polk will be the assigned instructors for this team.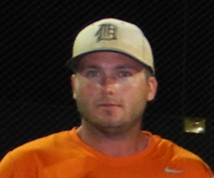 Mr. Woods already has a proven track record of building championship teams.  Starting in 2011 his team won 5 tournament championships.  Then in 2012 Kyle's team went 69-15-2 on the year (fall/spring/summer), played in 14 championship games out of 16 tournaments played, and won 6 championships.  Currently in 2013, his team is 48-6, played in 9 championship games with 6 tourney wins so far, and now ranked #4 in the United States.  Mr. Woods has been providing full-time private baseball instruction for 4 years.
Kyle is also a Dallas Tiger Alum and one that "grew up" in the club.  He played 9 years with the Tigers before going on to college baseball.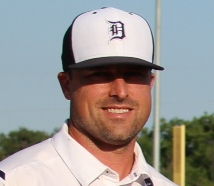 Mr. Polk has been around the Dallas Tigers Baseball Club since 1993 with his younger brother, Coy, on the original Tiger team.  Chad played at Howard Junior College and was drafted in the 13th round by the California Angels.  Forgoing pro baseball, he chose to attend Baylor University on baseball scholarship.  Chad was even fortunate enough to play in the Cape Cod League in Massachusetts.  He continued on to pro baseball with the Toronto Blue Jays.
As an instructor for the Dallas Tigers, Chad has coached teams in countless championship games.  He has coached in a number of National Championship games from Triple Crown Steamboat, CO and Super Series Texas to AABC and Cooperstown New York.
"This is an extremely rare and very unique situation …I have 2 of my best instructors coaching the same team.  If I'm a parent with a player in this age group it would be an opportunity I couldn't pass up.  I have no doubt Kyle and Chad will have this team competing on a national level in no time!"

— Tommy Hernandez, Chairman & Founder
Interested players and families, please email kyle.woods@dallastigersbaseball.com.  Annual Dallas Tiger Tryouts are schedule for July 27-28, 2013.  Check website for details.
Please email with the following format/details:
EMAIL SUBJECT: Age Group – Name – Tiger Tryouts (Ex: 12U Woods – Johnny Smith – Tiger Tryouts)
Player Name
Player Birthdate
Throws/Hits (R/L)
Positions played
Comments
Father & Mothers names
Home Address
Email
Phone(s)