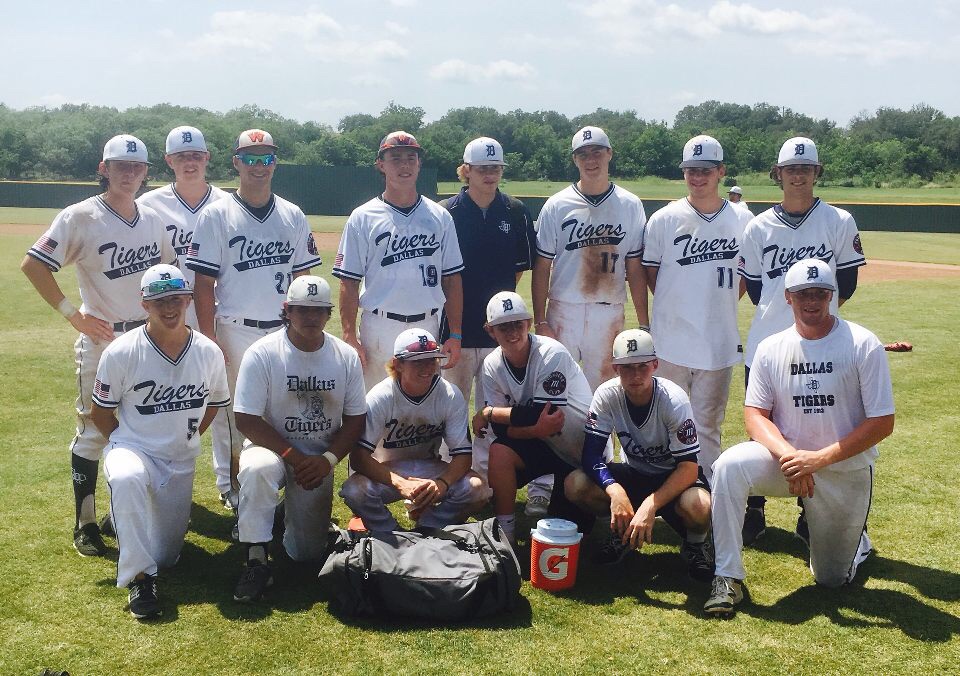 Congratulations to the 17U Durham Dallas Tigers winning the TSL Abilene Showcase tournament.  Way to go guys!
The 16U Tigers – Harvey went 5-0 over the weekend, outscoring their opponents 39-3, to win the 16U TSL DFW Showcase. Great job boys on the championship and thanks for a terrific Father's Day!!
17U Dallas Tigers – Coyne won the OU tournament in Norman, Oklahoma.  Congratulations guys!