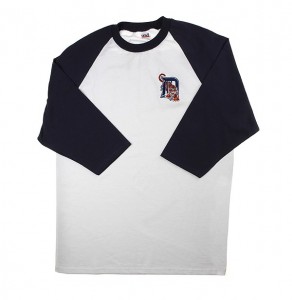 The 13U Tigers team is having a fundraiser. The team is selling Dallas Tigers shirts (pictured here) for only $20 each. The shirts come in small, medium, large and XXL.
Email your order with number of shirts in each size to rick.gatt@sbcglobal.net, and make check payable to Rick Gatt. Team parents Lonnie and Lisa Morse generously donated the shirts and the embroidery work. All proceeds benefit the 13U Tigers.
Let's support this team. And make sure you let us know about your team's fundraiser, as well. If you have a fundraiser or special event coming up, let us know so we can get it on the website or in the newsletter. Also, make sure you post the info on our new forum.
Be sure and watch for our next community service project. As I said last month, we are fortunate to play select ball and we always want to be good citizens and give back to our community. You guys (and girls) are the best of the best and I'm so proud of each one of you!