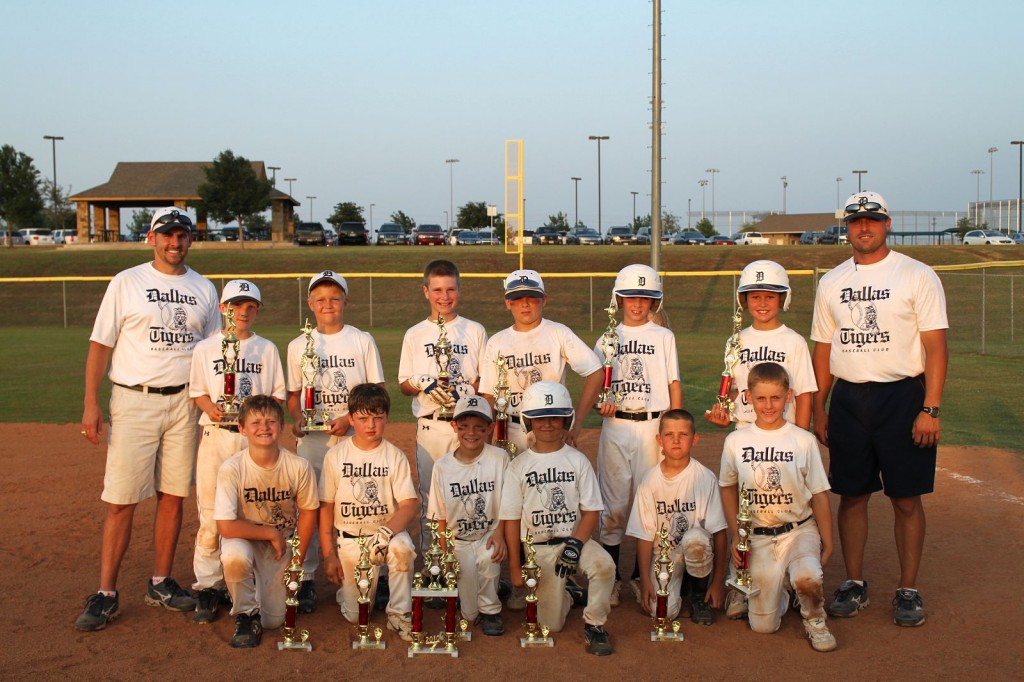 The Tigers 9U-Polk team advanced to yet another championship game in the Super Series State Championship tournament in Flower Mound, TX.
Playing in the National (Majors) bracket they defeated a very good North Texas Titans team 11-5 with great pitching from Garrett Reuben and aggressive baserunning by the whole team.  In the championship game they met up with DBat Addision team and battled the whole game.  The game was tight at 3-0 until the bottom of the 5th inning when the Tigers gave up 5 runs.
"I was proud of our players this weekend because they went out and executed in every aspect of the game.  The experience they are getting by being in the championship game in almost every tournament they play in is irreplaceable, " commented coach Polk.
Congratulations Tigers and keep developing!