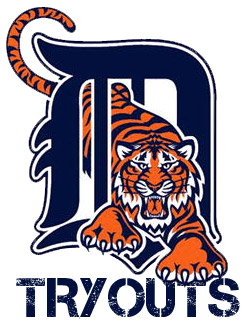 Dallas Tigers Northeast will be hosting tryouts at SFT Athletics in Plano August 15 & 16, 2020.  The tryout will be directed by former MLB hitting coach Ronnie Ortegon.
Ronnie Ortegon played collegiately at Lubbock Christian University and Grand Canyon University. After two years of minor league baseball with the then California Angels, he graduated from Dallas Baptist University and began his coaching career at Forney High School. He coached the Jackrabbits for 8 years before moving on to the professional ranks and coached in the Phillies, Rangers, Braves, Blue Jays and Cincinnati Reds organizations reaching the major league level in 2013.
Newly formed SFT Athletics in Plano offers indoor cages, analytic equipment, bullpens, full weight room, plyo wall, putting and chipping area as well as analytic golf bays and a golf simulator. Learn more at SFTAthletics.com.
Saturday August 15th
10/11u : 12:00-2:30
12/13u : 3:00-5:30
SFT Athletics Facility
1300 E Plano Pkwy
Plano, TX 75074
Sunday August 16th
16u : 1:00-3:30
SFT Athletics Facility
1300 E Plano Pkwy
Plano, TX 75074
*** CLICK TO REGISTER HERE ***